Charles Greenberg, AIA, of EDG, has diversified experience in providing design and project management for a wide variety of projects. He has worked extensively in construction management and in the field, providing strategic leadership in the development and implementation of highly successful projects.

An associate with EDG Architects since 1996 and previously between 1988 to 1990, Mr. Greenberg has been involved in residential projects from design through the completion of their construction including rehabilitative housing, multifamily housing and other related architectural projects.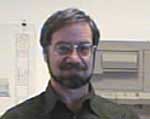 Mr. Greenberg received a Bachelor of Architecture degree from the University of Oklahoma in 1966 and from Central University in Caracas, Venezuela in 1974. He worked for a Washington, D.C. Architectural/ Engineering firm prior to EDG Architects. Mr. Greenberg also resided and worked professionally in both Venezuela and the U.S. Virgin Islands providing design and construction management for residential, commercial and governmental projects there.